What is IFS?
Retailers have developed private evaluation systems, such as the IFS (International Featured Standard) protocols targeted at their suppliers to ensure the final consumer obtains safe and high quality products.
In this case, German (HDE), French (FCD) and Italian retail chains created IFS in 2003 as a uniform evaluation standard that ensures comparability and transparency throughout the supply chain, reducing lead times and costs for their suppliers and retailers.
Today, obtaining IFS certification is an essential requisite that allows agri-food company products to be selected by large-scale retailers at national and international level.
International Food Standards (IFS) are food quality and safety protocols developed by German (HDE), French (FCD) and Italian retailers, to have a uniform evaluation standard, ensure comparability and transparency throughout the supply chain, and reduce the times and costs for suppliers and retailers.
A requirement for main retailers across the world, IFS has developed other standards applicable in other areas such as IFS Logistics, IFS HPC (household and personal care products), IFS Cash & Carry (wholesale and retailers), IFS Broker, IFS Food, IFS Global Markets Food and IFS ESG.
Benefits of IFS Certification
Strenghtens communication with the distribution chain stakeholders.
Conveys trust to clients and consumers as it is an internationally renowned food safety certification.
Contributes to placing safe and high-quality food products on the market.
Facilitates legislation compliance for specific agri-food products.
What are the main IFS Standards?
In addition, besides the first edition of IFS Food, Version 3, the main IFS standards include: IFS Food, IFS Global Markets Food, IFS Broker, IFS Logistics and IFS ESG Check. Each standard deals with different aspects of food safety or focuses on different stages or stakeholders in the supply chain.
IFS Food
Focuses on food safety and quality during product processing or primary packaging. It is of interest to all food manufacturers, but especially to those who produce private labels or private label products.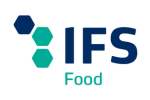 IFS Global Markets Food
It is an ideal program for new or small companies that want to implement a complete food safety and quality management gradually, it consists of using checklists for different levels.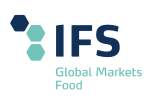 IFS Broker
Agri-food producers and distributors increasingly interact through intermediaries (brokers, commercial agencies or importers). IFS Broker bonds all of these stakeholders under a common standard and a uniform evaluation system.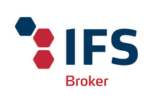 IFS Logistics
Applicable to both food and non-food products, IFS Logistics covers the entire logistics process (loading, unloading, transport) and is applicable to trucks, trains, ships, airplanes and any other means of transport, whether it is temperature-controlled for loading or at ambient temperature.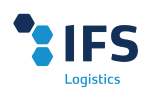 IFS ESG Check
The ESG Check combines a company self-assessment and auditor verification to give the company an idea of how sustainable its operations are. It is an excellent starting point for any food company that wants to integrate environmental, social and governance (ESG) principles into its production and also comply with the latest sustainability regulations.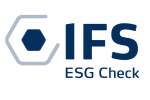 What is IFS Certifiction for?
IFS Certification can help:
Businesses increase opportunities, as it is a requirement to work with some of the world's largest distributors.
Convey confidence to customers and consumers with internationally recognized food safety certification.
Give companies a competitive advantage through process optimization and cost savings.
Reduce claims.
Contribute to the safety and quality of the food placed on the market.
Promote interaction and synergies with the rest of the stakeholders in the distribution chain.
Facilitate compliance with food legislation for each type of product.
How to obtain IFS Certification?
Only an independent, authorized and accredited entity, such as applus+ certification, can audit agri-food companies to help them obtain certification under these related schemes.
Our expert commercial team can advise companies in every step of this certification. We can help explain in detail the costs and recommend the most appropriate IFS standards for each organization depending on its operations, corporate typology, customer portfolio and markets to which it directs its final products.
Why choose Applus+ Certification?
As an independent and renowned entity, Applus+ Certification aims to help organizations achieve their commitment to continuous improvement.
We analyze the clients' needs so that our auditors, specialists in each field, perform a service that provides the maximum value evaluating your organization's compliance.
Our teams develop specific certification plans according to our clients' structure, processes and activities. Thanks to our international presence, extensive product portfolio, and accreditations we can offer a global and expert service tailored to your organization's needs.