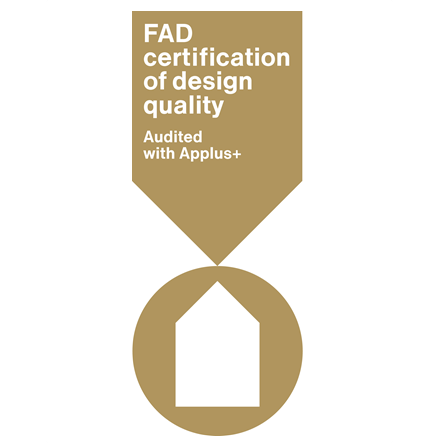 FAD (Fostering Arts and Design), a century-old institution devoted to design promotion and improvement, and Applus+, one of the world's leading testing, inspection and certification companies, have today unveiled the FAD Certification of Design Quality for hotel establishments.
The award ceremony, which was held at the Palau Robert in Barcelona, was attended by Felip Puig, Catalonia's Minister for Employment and Enterprise; Sònia Recasens, Barcelona's Deputy Mayor for Economic Development; Jordi Clos, President of the Gremi d'Hotels de Barcelona chain; Jordi Brufau, Executive Vice-President for certification and testing at Applus+; and Miquel Espinet, FAD President.
Certificates were presented to the first four hotels to achieve FAD certification: ABaC Restaurant & Hotel, Mandarin Oriental Barcelona, Hotel Murmuri and Hotel Omm.
The new FAD Certification of Design Quality aims to promote design as a medium through which to enhance the surroundings and quality of life within hotel establishments. FAD is issuing this award in collaboration with Applus+ to businesses in the hotel trade that demonstrate particular excellence in design techniques and display an exceptional skill for interior design and graphic design in their establishments.
The FAD Certification of Design Quality is the first certification scheme of this type in the world. FAD and Applus+ are both of the view that such certification is necessary in order to propel the hotel industry forward in this advanced market.